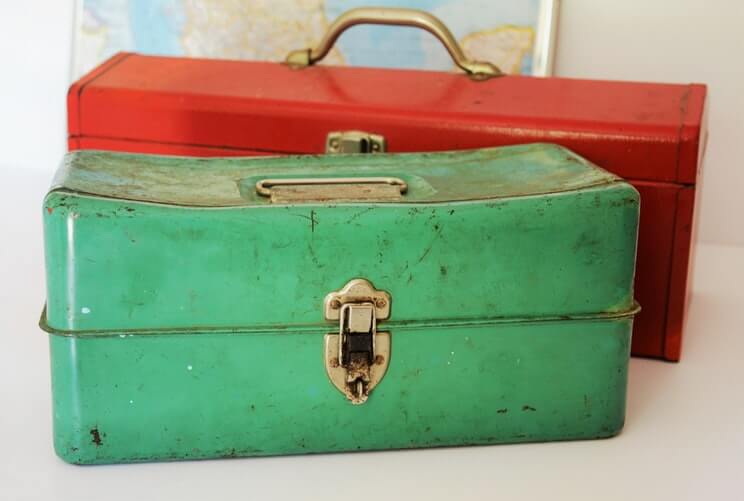 Best Truck Tool Boxes
Why Use Portable Tool Boxes?
There is no doubt that truck tool boxes are a must-have thing for those professionals who frequently move from site to site: mostly contractors and handyman. By having a good truck toolbox, you protect your tools and belongings from physical damage, rain, dirt, moisture and also from theft. Moreover, a truck tool box helps you to keep your track bad clean and organized.
Portable Tool Boxes: Important Features
You may find difficult to make a choice, as there are thousands of different brands offering more than a dozen of different types. In our guide, we will cover the essential factors that you should consider before buying your truck toolbox.
1. Style
First select the style that will be perfect for you and your truck. There are different styles of truck tool boxes: the main two being cross box and chest.
2. Security
Security: Well there is no sense of having a toolbox if it can not protect your tools, gear and other belongings. Choose an option that has a reinforced lid, hefty sidewalls, strong latches and padlocks.
3. Durability
Durability: Definitely, you do not want to replace your toolbox every year. Independent from the price, the truck toolbox that you choose should be able to last for a couple of years. The longevity of toolbox mainly depends on the material from which the box is made:
Stainless steel: This is an excellent option if you are looking for the ultimate durability and sturdiness. The only drawback is that this option is heavy.
Aluminum: Aluminium is also a great option as they are also rust-resistant and easy to transport due to their lightweight. If you have a lot of sockets in your tool box, we recommend you use an aluminum socket organizer.
Plastic: This can also be a fantastic option, as long as it's a durable plastic (ABS). Plastic tool boxes are lightweight and dependent on the construction, the box can be durable and weatherproof.
4. Weather Resistance
Weather resistance: Most of the tool boxes are weatherproof. One thing to consider is that the latches and padlock are also weather resistance.
5. Convenience
Convenience: Any box can hold tools, but you want one that is convenient to use. A convenient toolbox should operate smoothly, the gas lifts should be able to open the lid quickly and with ease and there should not be a necessity to apply too much force when closing the lead.
Another option that adds to the convenience of tool boxes are tools backpack. The heavy-duty tools backpack allows you to carry your tools with you whevever you work. We recommend you check out the Olsa Tools Backpack tool bag.
Well, thinking about these factors before buying you truck toolbox will make the whole process easier. And, surely investing in a good quality truck tool box is an excellent investment for the contractors, handymen and for everyone that frequently carries their gear.