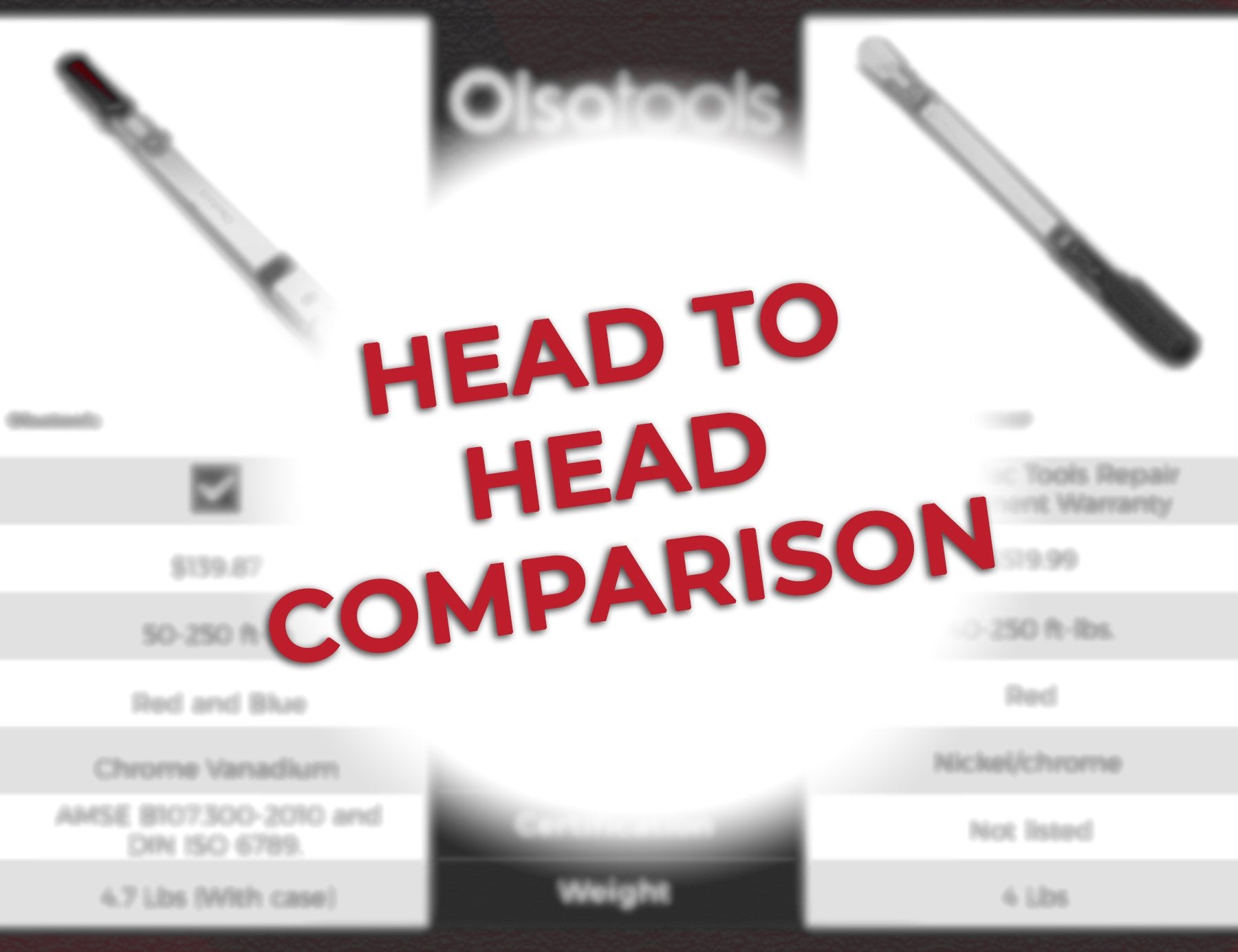 When looking for products to put into your workstation, you are looking for the best quality that your money can get you, peace of mind, customer service, reliability and how long a tool will last you before having to replace it. At Olsa Tools, all our products address all of those concerns.
Our Split Beam Torque Wrench is rated 5 Stars and retails for $139.87. It features the same max torque spec as Mac Tools Model TWV250P, is certified accurate ±4% Clockwise and Counter-Clockwise and has a limited lifetime warranty against manufacturer defects.
Our digital torque wrench made of unbreakable Chrome Vanadium Steel, is certified accurate and offers a lifetime warranty and is considerably less than Matco Tools ETWC300FKA
We know that our tools are made to withstand professional use for years! Our Limited Lifetime Guarantee protects you for the lifetime of the tool against manufacture defects and our 30-Day Risk-Free Returns make sure you aren't stuck with something you don't like.