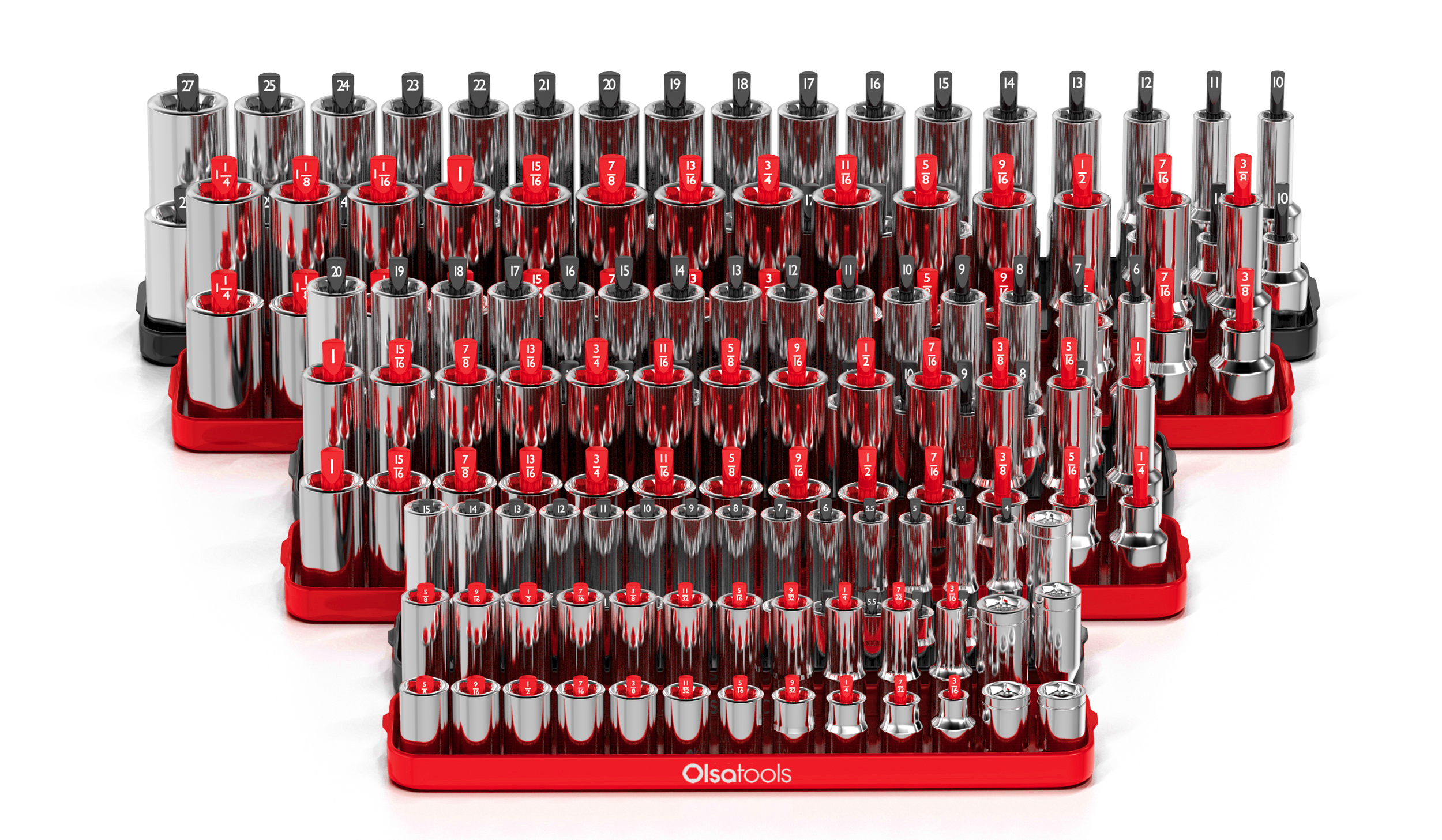 How to Choose the Best Socket Organizer
Organizing is a Journey
Organizing your garage is a journey, not a destination. It applies to all from DIY car repair fans to professional mechanics. Sometimes you can get frustrated how much time you have to spend each day trying to find the exact socket you need at the moment. Well, in reality, you don't have to. You just need to invest in the best socket organizers and staying organized won't be an issue for you any longer. Believe it or not, without proper socket organizers, you won't have an organized garage.
Best Socket Organizer
But how to find the best socket organizers on the web with so many options, sizes, prices, capacities and so on. Well, Olsa Tools team gathered key features you need to pay attention to when you are in search of your new socket organizer. Let's get started.
Socket Organizer Features 
Capacity
Always check out the capacity which refers to sockets quantity that each container can hold.
Pieces
Pay attention to how many pieces the socket organizer comes with. Normally, the more pieces you have, the better you can organize your workstation.
Price
Prices can be tricky too. Sometimes you should watch out for promotions as you can get more by the same price and a good socket organizer don't have to be expensive to have a quality.
Whatever option you chose, don't wait until your garage is in full mess to buy the best socket organizer.