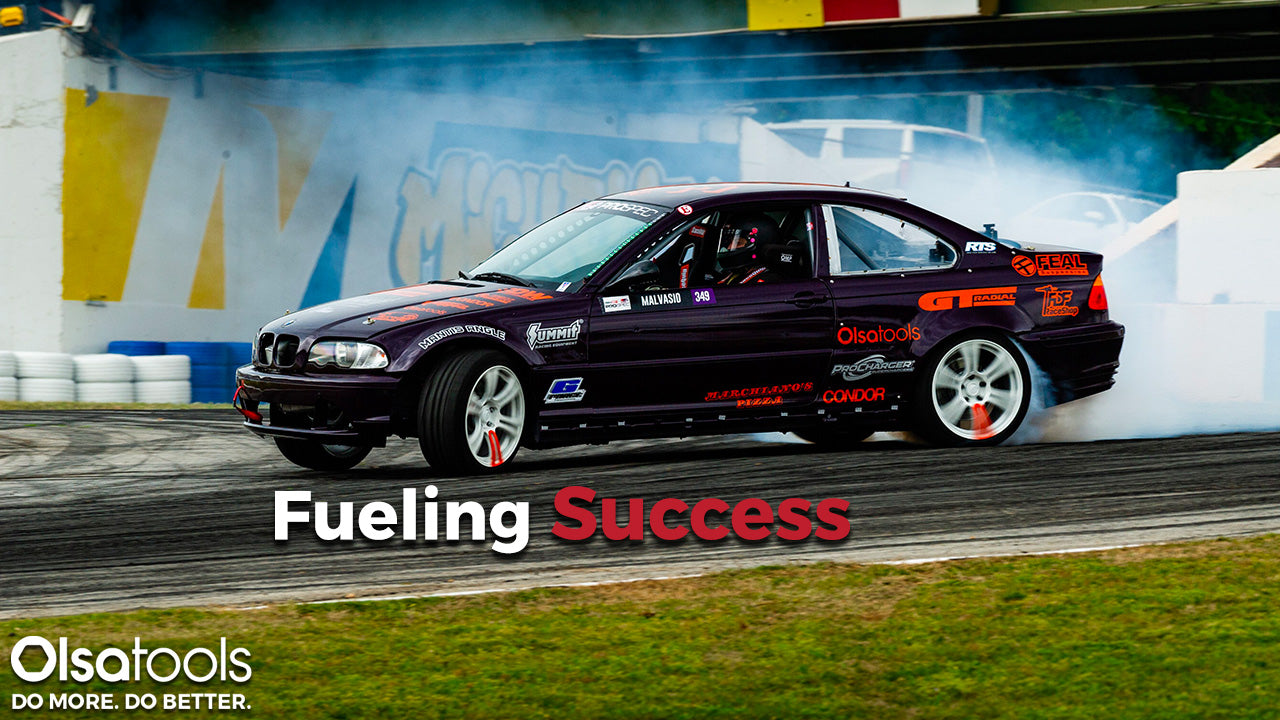 Olsa Tools sponsorship program is here to collaborate with aspiring teams aiming to secure support and resources for their projects. By Partnering with us, teams have access to a wide variety of benefits that enhance their performance and help launch them toward their objectives. In this article, we will be diving into our sponsorship program for all interested in taking part in it and leveraging it for success.
Olsa Tools Brand Sponsorship Programs
Identification and Selection
The first step of the process involves reviewing all sponsorship proposal submissions we get from our contact form. We carefully select the businesses or activities that best align with our brand values and standards. To do so, we take a close look at the team's track record, potential and market presence. We always prioritize projects that embody professionalism, determination and commitment to excellence.
Sponsorship Packages
Once a team has been chosen, Olsa Tools builds a customized sponsorship package and benefits tailored to their needs. These packages include multiple benefits and are not limited to financial support; they also include access to Olsa Tools' products, branding opportunities, and collaborative marketing initiatives.
Coordinated Marketing Collaborations
We believe in encouraging mutually beneficial partnerships. This initiative is all about close cooperation with teams to create impactful marketing campaigns. This may involve co-branded content, social media promotions, and joint events to enhance the visibility and reach of both Olsa Tools and the sponsored team.
Daniel Malvasio
We're excited to be part of Daniel Malvasio's project! He's a fellow motocross rider who started drifting 3 years ago. In 2022, after sharpening his skills at local grassroots drift events, he made the jump to compete in Formula Drift PRO-AM. In September 2022, he won the Great Lakes Drift license. After the success of 2022, he and his team are working hard in preparation to compete in the 2023 Formula Drift PROSPEC championship series. 
If you're interested in knowing more about his project, visit his Instagram profile @danmo349.
Team Hansen Drifting
Rudy and Chellee Hansen are a unique blend of marital and racing partnership. Their journey in the world of racing began in Idaho.

Rudy showcases his prowess in the Formula Drift series, while both of them shine in the Pro Am competitions and exhilarating shootout events nationwide. Their partnership isn't limited to their personal lives; they've made history as the only married couple competing side-by-side on the racing circuit. The pair is gearing up for the Formula Drift series, with Chellee Hansen poised to be its third female sensation.

Boasting a fleet of six drift cars, a myriad of off-road vehicles, and several trailers, the Hansen Team embodies the spirit of racing in every sense. They spend 60-70 days on tracks annually. Off the track, they champion brands they trust, often showcasing them at their event merch booths. Open to collaborations and eager to inspire, the Hansen duo's journey is a testament to partnership and passion on and off the racetrack.
Follow their journey by visiting their website and following their Instagram profiles below:
Olsa Tools' brand sponsorship program provides a powerful platform for teams seeking growth. By partnering with us, teams can access financial support, resources, and collaborative marketing initiatives that help elevate their performance and visibility. With a focus on mutually beneficial partnerships, Olsa Tools empowers teams to reach new heights and achieve their aspirations. If you want to be part of this program, feel free to submit your proposal by using this form. Remember our customer support team is help to help if any related questions arise.
Get to know our products