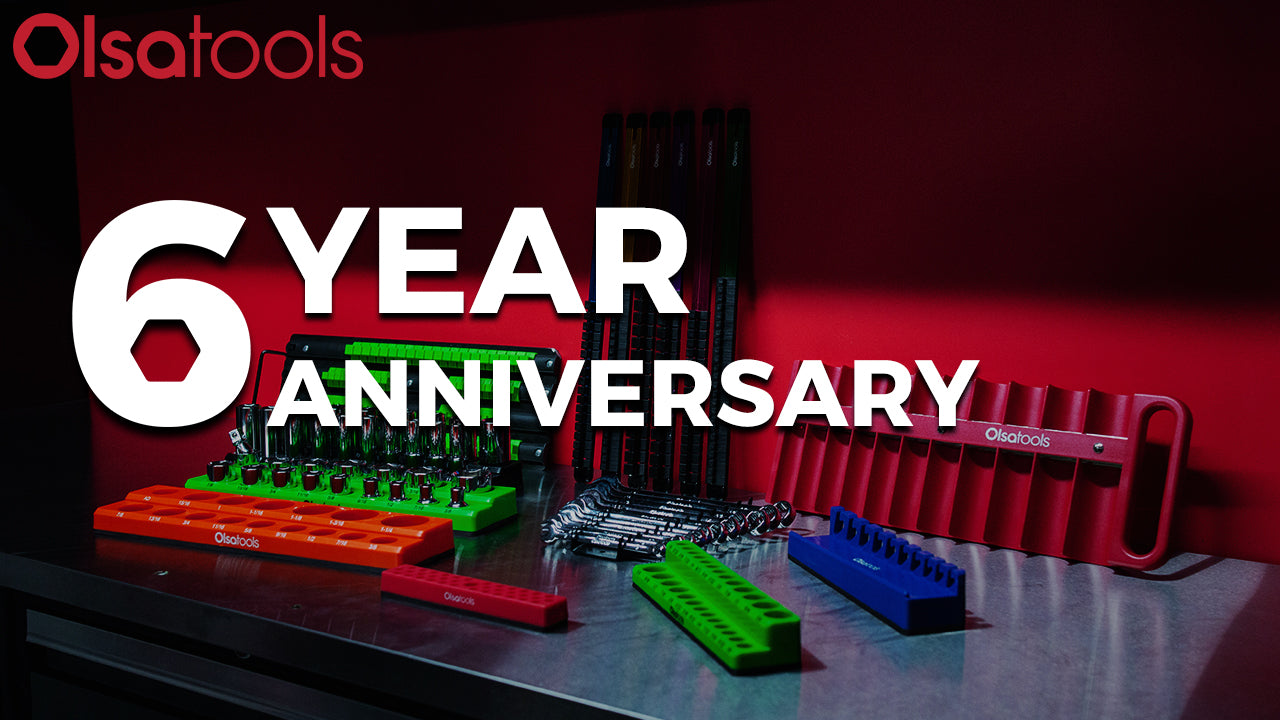 We are excited to celebrate our sixth anniversary this month! It's been an amazing journey of growth. Six years ago, Charles was tinkering with his car and wanted a better way to organize his tools. So he created Olsa Tools for people just like him who needed durable storage solutions that would last them through their projects in the garage or workshop. Today we've grown into one of Canada's Fastest-Growing Companies because of your support and trust. Do you want to know how we've come so far? Here's a small history of our journey.
Our Six-Year Path 
We started this journey with our first 2 tool organizers: the Magnetic Hex Bit Organizer and the Red Aluminum Socket Organizer. During year one we realized that we needed an online store for customers so we launched the first edition of olsatools.com.  Then, with our rapid growth in year two, we added two new team members and moved into our first office space, while also starting to offer our products in the Canadian market by selling on Amazon.ca. Next, during year three we expanded our office space to accommodate the new products that were being developed, which helped us maintain quality and stay on top of customer demand. 
The first hand tool sale happened in March during year four, with the time-saving innovative Push Reversible Ratcheting Wrench; thanks to our fast-growing team members. During year five, we added more members to our already amazing team, came in 17th on 2019's Canadian Startup New Growth Companies list with a 926% growth rate and served over 633,308 customers since 2015! 
This sixth year has been one of the fastest-growing! We have new easy-to-use products coming soon: from chrome sockets to flex head ratchets and even new colors for our Magnetic Socket Holders. Which will be all available on our brand new website.  
Today, with a complete redesign of our website olsatools.ca, and adding new members to the team, we have served over 633,308 customers since we first started- we are proud to say this year was full of accomplishments! 
Our Future
Our purpose continues as the day Olsa Tools was born. We are committed to ensuring that professional mechanics can do their job without worrying about spending extra money on the middleman or wasting time with in-efficient tools- because we want you to save it for what matters most: quality time with family & friends. We have plans to continue expanding our brand by offering more tool solutions to help mechanics like you do any task with professional-grade and reliable tools. We are so excited to see what we are able to create in the future!
Check Out Our Best Selling products