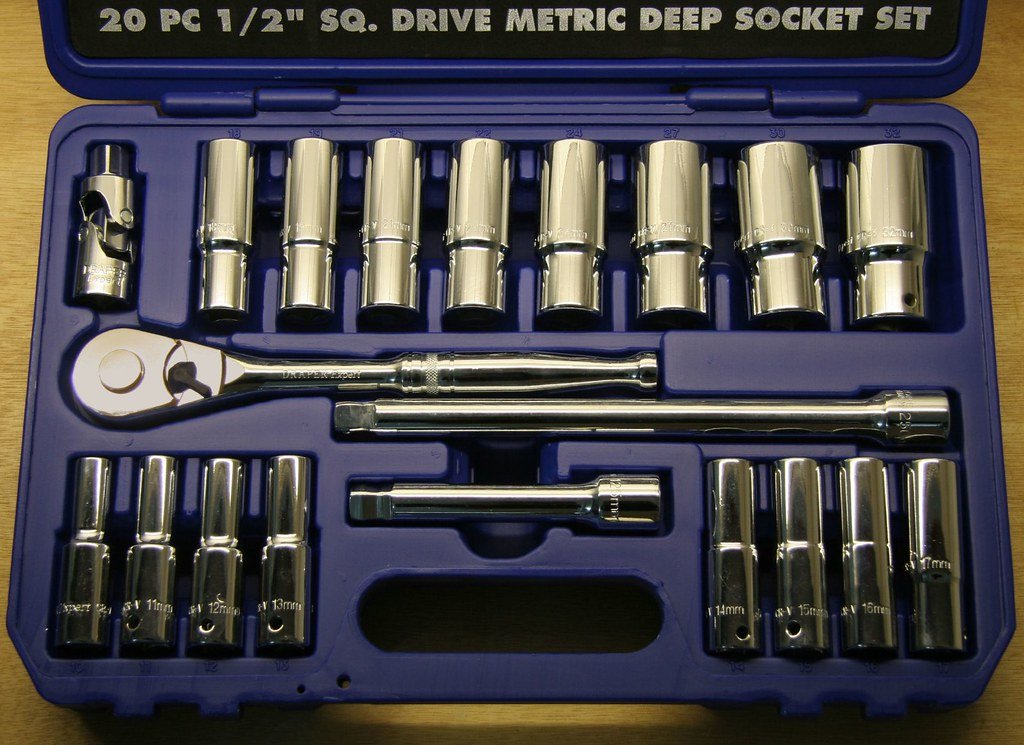 Best Tool Set for Mechanics
Having just a couple of tools is not enough for most professional mechanics, in fact, the starting investment that a mechanic should expect to invest at a bare minimum is around $11,000. Collecting all the tools you need as time goes on one by one is the best option, even though it may take a while to have all the necessary equipment that you would use frequently. If this doesn't work for you, tool sets for mechanics are the best option for you. We will discuss everything you need to know about tool sets so that you are able to choose the most suitable for the job. 
Features You Need To Look For in Tool Sets
If you're starting your career in the mechanic's industry, buy a tool set that includes various types of tools for the different jobs that you will end up working on. We have listed below some features that you need to look for in a professional-grade tool set. 
1) Number of Tools Pieces
It is important to note the number of pieces that are included in the tool set as this saves you money in the long term and makes so you having matching tools. Tool sets can include 50 to hundreds of pieces. However, more pieces doesn't always mean value or convenience; you have to make sure that the tools included are of use for your job.
2) Portability
If you work on the go one of the big questions to ask is "Can I take this with me easily". If you are on the go you need to consider the options that have a carrying case with a handle that enables you to carry all of your tools wherever you go. Weight is another important factor that you should consider when choosing a tool set. The lighter the tool set is, the easier it is to carry and transport. If you want a portable option, you should choose one that is light enough for you to be able to easily move it.  Ensure that the case is sturdy and heavy-duty to ensure a lifetime of use!
istockphoto.com
3. Types and Categories Of Tools
You definitely don't want to buy a tool set that does not have the tools you require. Think about what you are going to use the tool set for and what tools you will need for your work. Look for a tool set that includes all or at least the majority of the tools that you need. If you're starting out, pick one that includes wrenches, sockets, and extensions with SAE and Metric measurements, and if you need a more substantial set, choose one that also includes pliers, screwdrivers, and a torque wrench. Also, If your tool set contains multiple tools and accessories, then it's a good idea to get yourself a tool organizer. A tool organizer will help you store them so that you have them tidied up and don't waste valuable time looking for the right one. 
4. Tool Set Price
If you are looking to buy a tool set without breaking the bank. There are plenty of options in the market and you can find one that is the best for your budget. You can even find options under $100 if you don't have a lot of budget for this.
5. Product Warranty
Price is an important factor, but a warranty is also just as important. In order to choose the right tool, make sure to look for a brand that provides a decent period of warranty time because you want your tools to last you as long as possible. It can be very costly if you have to purchase a new set of tools every few years, so this is when a warranty comes in handy. There are even manufacturers that provide a lifetime warranty.
Finally, if you find a set that has the majority of what you are looking for but it is missing some staples or specialy tools that are professional-grade quality and can withstand a lifetime of use, make sure to check out our selection of hand tools, tools organizers, and tool accessories. Most of them include a limited warranty, a 100% satisfaction guarantee, and a 30-day risk-free return policy to give you peace of mind knowing that you choose the right tool for the job. 
Shop Our Professional-Grade Products