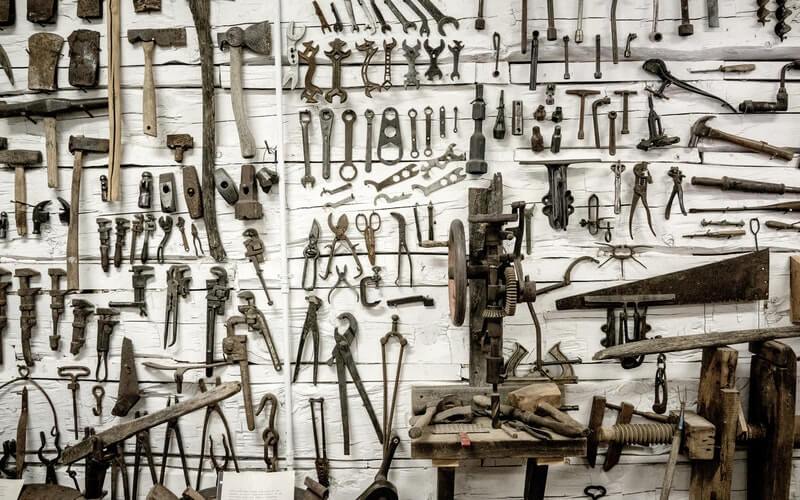 Should You Switch To Magnetic Tool Organizers?
Magnetic tools in your toolbox
Toolboxes are available in all styles, materials, and shapes from wooden chests to rectangular metal boxes. Toolboxes that have clear compartments let you see all the contents of the box even before you open it. A magnetic tool organizer can help in ensuring that the tools stay neatly arranged based on usage, size, and sequence.
Types of Magnetic Tool Holders
Your tool organizer could be in the form of inserts, which can make it easier for you to organize your tools and keep all of them separate. For example, you can have a dedicated magnetic wrench holder for your wrenches and a magnetic screwdriver holder for your screwdrivers. You can conveniently carry all your terminals, fittings, and hardware in a single handy case, all made possible by a magnetic tool organizer.
Uses of Magnetic Tool Organizers
The divided storage boxes can fit a durable carry case, and every removable drawer comes with latches and lid to keep your small items in the proper place. There are also plenty of materials and options useful for holding electrical gear, fasteners, technician tools, and more.
After some time, most tools tend to develop rust or a black film. A magnetic tool organizer can help get rid of chemical oxidation while the machines are kept from banging around. Also, these reduce the noise created by tools as they slide while protecting your delicate devices.
The tools can be cleaned and removed easily with a magnetic tool holder. Organizers have a stackable self-locking tray that can fit both lower and upper levels. Several organizers are custom made for specific tools to provide the best storage and protection.
Other Magnetic Tool Holders
A magnetic tool holder may come with pre-formed organizing pockets, self-customizing dividers, and a removable tray. Usually, these are composed of a material which can resist grease and oil. The socket trays are specifically useful for organizing different kinds of sockets for easy arranging and location. These trays offer easy and quick removal and replacement of the sockets, which ensure that they will not fall over or dislodge under regular use. Large, medium and small compartments of a garage tool organizer are perfect for the storage of different fasteners, parts, and tools.
If you haven't thought of getting a magnetic tool holder yet, then, it is about time that you do so. You can now find these organizers in numerous designs and materials. You can find them available in customized form as a magnetic socket organizer, magnetic wrench organizer, a magnetic screwdriver organizer and magnetic tool trays which will allow the user to spot their required tool right away to save valuable time. The magnetic tool organizer also has a unique holding system that will provide a good grip on your tools. These high energy magnets give the maximum holding strength for different kinds of tools.
Without a doubt, a magnetic tool holder can enhance tool accountability, asset management, and efficiency. For those who want to be as organized, neat, and tidy with their tools, now is the perfect chance to get a magnetic tool holder and experience the difference it can make.