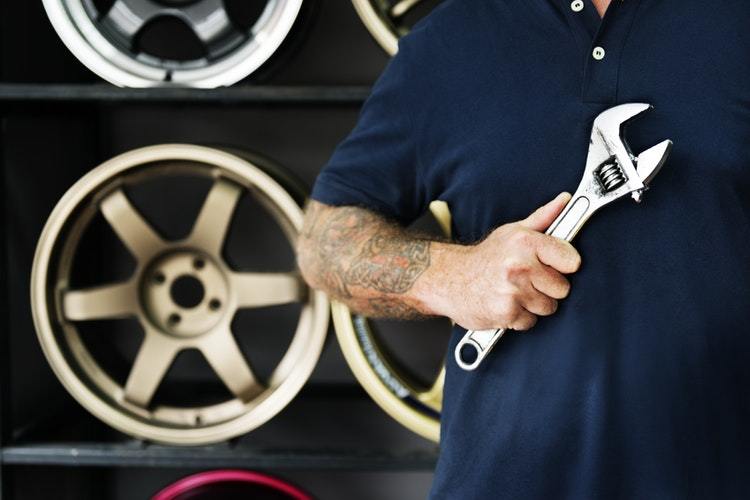 How to Clean Your Garage Regularly
Organizing Your Garage
When was the last time you cleaned your garage? It's one of those places at your house which needs constant care, decluttering and organizing processes to be implemented. Here are some areas you may want to pay special attention to while planning your cleaning routine.
4 Important Garage Cleaning Routines
1. Keep Everything Off The Floor
To ensure your garage is always tidy and clean you need to pay attention to your garage floor. It always has oil, rust, and paints on it. If you are in renovation right now, it's the best time to ensure you choose high-quality materials for your floor that are easy to clean and have the right color that can help you always have that crystal clear atmosphere. Ideally, you need to give the floor a thorough mopping every day.
If you are not into renovation right now, a high-quality floor paint will extend the life of your garage floor, seal cracks, and prevent damage from moisture getting into the concrete. It is really easy to do. Just start from one corner in the back of your garage and paint your way over the entire surface to the opposite corner.
2. Use Ceiling Rack Storage
Garage ceiling track storage: This is one of those areas which get really dirty over time. What you need to do is to purchase high-quality cleaning materials designed for track storage cleaning as well as make sure your air condition and air circulation in general works according to the standards to avoid having dust build up on top of ceiling track storage.
Make sure you use a broom to clear any cobwebs. Check light fixtures, garage door hardware and windows for any defects, then give it all a good wipe down because there is no way you can entirely eliminate dust from the garage. Another idea is to have a light-weight vacuum cleaner that picks up both dry and wet messes in your garage. Different sizes of nozzles can be very helpful to reach to nearly inaccessible areas of your garage.
Furthermore, when you are putting your tools away on the rack, you can utilize a tool liner to protect your tools from scratches. You can use a Tool Box Liner to accomplish this task by simply cutting the size that you need to cover the surface that you will lay your tools on. This should help with the longevity of your tools. 
3. Use High-Quality Wall Paint
Walls - Always choose high-quality wall paints so that your garage always has a fresh look and inspires you to be better at your work. The best option is to choose washable wall paints and clean them up at least quarterly. When you're done using your paint spray can make sure to put them away in a spray can holder.
4. Use Tool Organizers
The last tip is to always clean your garden tools, power equipment, garage small tools, and lawn equipment every time after using them not to create additional dust. Also, it is best practice to put them away in their respective tool organizer. If you currently do not own a certain type of organizer, make sure to browse through this collection of tool organizers from Olsa Tools.