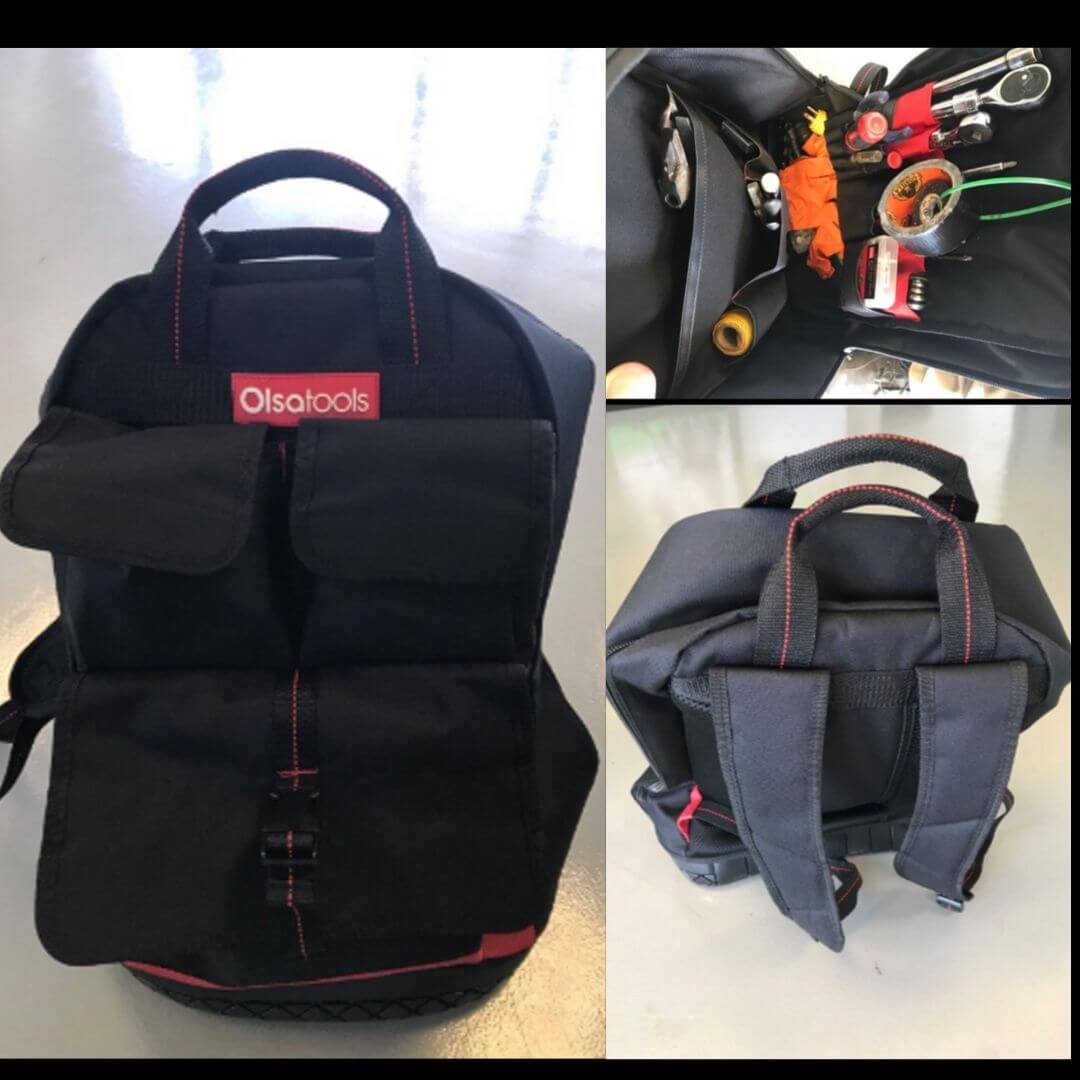 What to Look For in a Tool Backpacks
When working in your garage or workshop, tool cabinets, storage racks, and tool organizers are crucial to store all your tools and to find them easily. However, if you are a construction worker, carpenter, electrical technician, or simply need to transport your tools, tool backpacks make it possible for you to carry them around in the most organized and efficient way. Backpacks should also keep your biggest investment (your body) safe, with ergonomics kept in mind.
Here are the advantages of using tools backpacks:
1. Comfortability
There are many factors that determine the level of comfortability of a tool backpack. For this, the backpack should have an ergonomic design for well-thought weight distribution. Sometimes you will be carrying 25-30 pounds of heavy equipment so It's essential to have padded shoulder straps that can carry the weight and give you the ability to carry the backpack comfortably. Also, ensure your backpack has padding on the back of it as this protects the tools from bumping into your back.
*Our backpack is no longer available as of 08/2021*
2. Compartment And Pocket Organization
Tool backpacks have different-sized pockets for different tools. The number of pockets is important, some brands include up to 75 tool pockets to make it possible to carry tools of multiple sizes such as screwdrivers, wrenches, cordless drills, etc. When choosing the best tool backpack for you, look for a good amount of pockets to ensure that they fit the tools you'll be carrying around so that you have quick access to the right item for the job, saving so much time. 
3. Waterproof Materials
Most tool backpacks are made from waterproof materials. This means that you don't need to worry about rain, snow, or mud because the waterproof material will deliver a complete barrier to water and protect your valuable tools from these messy environments; keeping them away from corrosion and damages.
4. Durable Molded Base
It's great when the backpack can stand on its own when placed on the floor, so having a tool backpack with an impact-resistant molded base to safeguard the bottom from physical drops or falls and protect tools in case the backpack ends up in a puddle is crucial. 
A Different Organizational Option For Mechanics 
If you need a different way of organizing all of your tools inside the garage or workshop, tool organizers are definitely the best choice. At Olsa Tools we have a collection of tool organizers that meet your multiple needs by providing an organizational option for you; socket, wrench screwdriver, and plier organizers. They ensure your workspace is tidied up and help you to get the job done more efficiently.
Summary 
A tool backpack provides a highly technical purpose to the job on the go, when buying the best tools backpack for you, look for a brand that gives you the reliability you need to ensure your new backpack will last for a lifetime. And if what you need is a tool organizer for your garage or workshop, our collection of tool organizers will exceed your expectations with professional-quality products and give you peace of mind with a 100% Satisfaction Guarantee & Limited Lifetime Warranty and a 30-day risk-free return policy.
Shop Our Tool Organizers