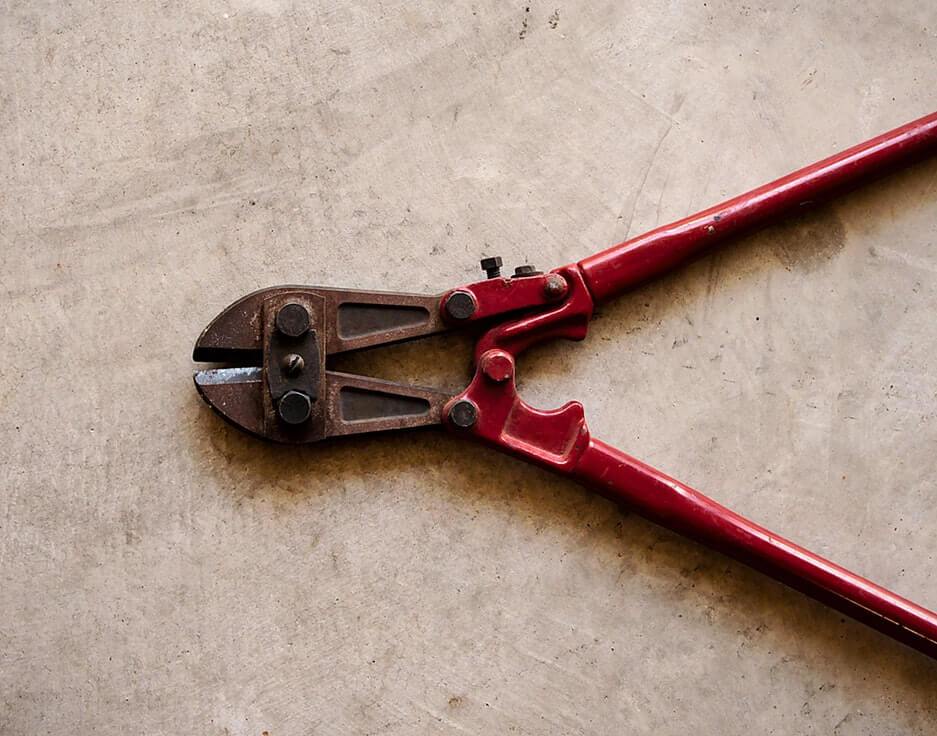 Best Bolt Cutters You Can Buy
If you are planning to have a complete toolbox, then you should have a bolt cutter. But how do you pick a bolt cutter? Which one is the best the heavy-duty ones or the small pair? We have gathered the top 5 factors to consider before buying a bolt cutter. Here is our list:
5 Top Bolt Cutter Features
1. Blade Quality
The quality of blades determines the type of material that the bolt cutter can handle. If you want the highest quality available, then look for a bolt cutter with a forged steel blade with a hardened edge. Hardened edge helps the blade to stay sharp for a more extended period and makes it easier to cut through different items such as chains, rods, bolts, etc.
2. Size
Size impacts on two things: portability and the level of power. The smaller the bolt cutter is, the more portable it is. Medium-sized cutters can cut through threaded or wired rods, bolts and chains. Larger sized bolt cutters are designed to reduce objects with large diameters that are stronger such as aluminum and copper cables, steel rods, and stainless-steel chains.
3. Weight
Weight is an essential factor when choosing a bolt cutter. Of course, if you want a portable bolt cutter, you should choose one that is lightweight. On the other hand, thin bolt cutters may not be durable enough and could break under pressure. More large bolt cutters can handle more pressure but are more likely to cause fatigue when used for an extended period. It's essential to find a balance between portability, comfortable use and reliability.
4. Handle
As you apply pressure while working with a bolt cutter, the handles should be non-slip so that you do not hurt yourself. Also, the excellent quality bolt cutter should have ergonomic and comfortable handles so that you can deal with stubborn materials.
5. Other Features
A nice to have feature is to have a bolt cutter with adjustable jaws. Adjustable jaws let you have a more versatile tool. You will be able to cut a variety of materials with different thickness. Due to this, you will not need bolt cutters with different sizes.
Bolt cutters can be handy to have in your garage or even around the house. Depending on the type of jobs that you do, you need to look for appropriate quality, weight, portability and size. If you need to carry your Bolt cutters on the go, one of the best ways to do this is to use a tools backpack. The backpack tools will help you carry your bolt cutters and other tools you may have. Also, you need other tool holders sort and organize your tools have a look Olsa Tools collection of tool holders for socket, wrenches, screwdrivers, and pliers.