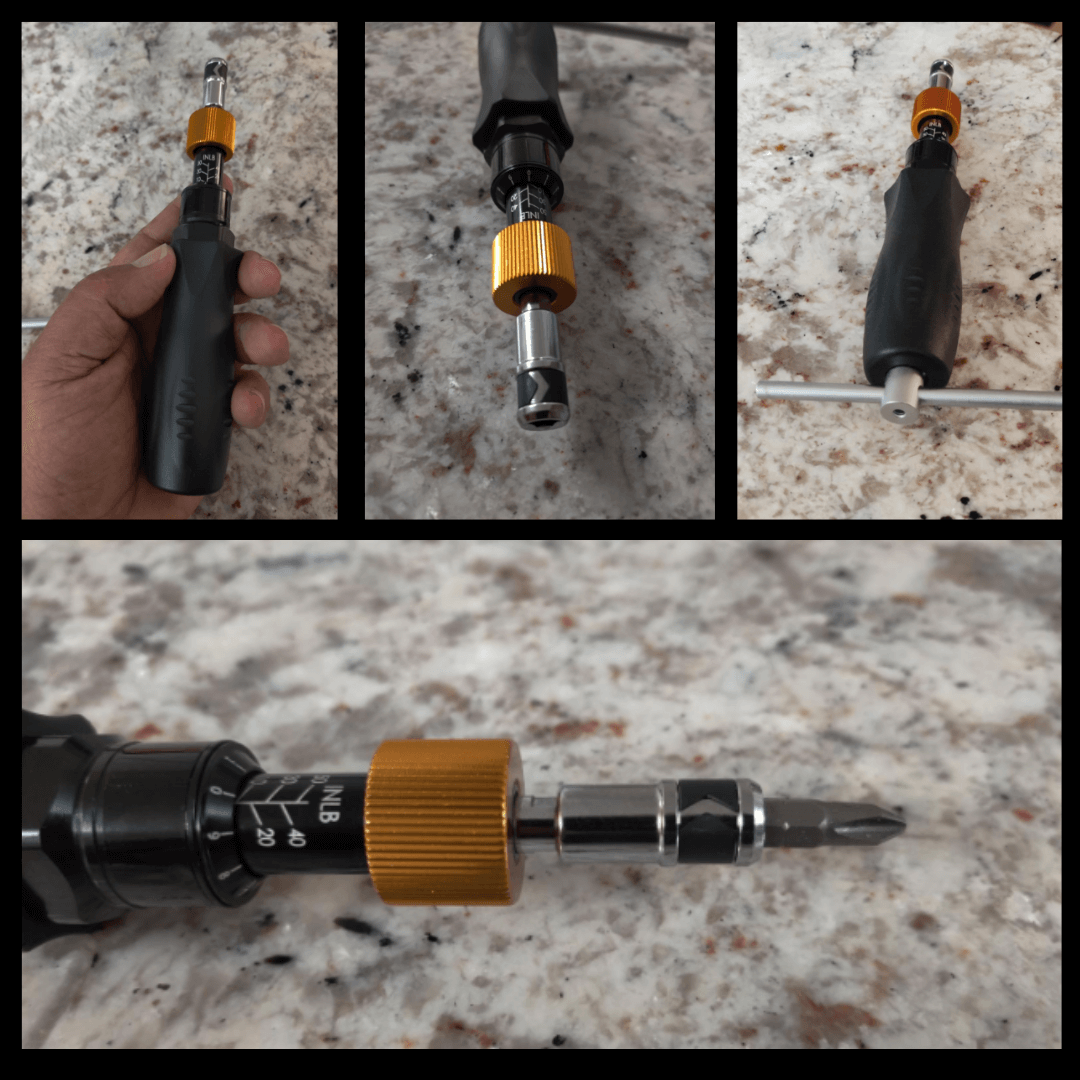 Buying a Torque Screwdriver: 6 Best Features
You may be familiar with torque wrenches and may have used them to tighten bolts and fasteners to a specific tightness when you need to avoid damaging the underlying material. But what if you need to tighten a screw to a specific tightness?
Well, for that reason there are hand tools such as torque screwdrivers, which are able to tighten the screws to desired tightness with a low tolerance of error. Taking into consideration the small tolerance of error, it is extremely important to choose the right tool for the job. Not all the torque screwdrivers have the same quality and it can be difficult to find one that meets your desired level of quality.
Important Torque Screwdriver Features
We want to make sure that you know all the necessary information about torque screwdrivers before purchasing one. That is why today we will look into six factors you need to consider when shopping for a torque screwdriver.
Torque Range 
Torque range is considered one of the most important features. Torque screwdrivers have different torque ranges and this determines whether or not your screws will be damaged. The range can vary from 1.5-inch ounce all the way up to a 265-inch pound. Unfortunately, there is no single torque screwdriver that covers this whole range. That is why you should always consider what torque range is required for the jobs that you frequently perform.
Torque Screwdriver Durability
Durability is important, as a good best torque screwdrivers is not an inexpensive purchase. You want to invest in a tool that will serve you for a long period of time and can resist corrosion and withstand everyday wear and tear. Look for a manufacturer that provides a lifetime warranty.
Torque Screwdriver Grip and Ergonomic
To prevent your hand from fatigue, it is essential to choose a screwdriver that provides a good and comfortable grip. Look for a screwdriver that has a non-slippery handle and that it feels comfortable in your hand.
Torque Limiting Clutch
As the name suggests, limiting clutch confines how much physical torque can be applied to the screw. There are three general types of limiting clutches: cushion clutch, cam over and auto-shutoff clutch. We suggest looking for either cam over or auto-shutoff clutch as these types are best suited for high precision jobs.
Torque Calibration Certificate
There is a task that requires precision and a certain amount of torque to be applied. For achieving this you need a torque screwdriver that is properly calibrated and comes with a calibration certificate that is internationally recognized.
Chuck Size
Chuck is where the bit is attached. If you want a torque screwdriver that can be versatile than look for one that has a chuck size of ¼ inch female hex drive.
You cannot go wrong if you choose a torque screwdriver that meets the above six criteria. To make things even easier check Olsa Tools' Torque Screwdriver that comes with a lifetime warranty and internationally recognized certificate. It even comes with a T-Bar which provides extra leverage on some high-end torque applications. 
If you are looking a regular screwdriver set with magnetic features, make sure to check out this magnetized screwdriver set.