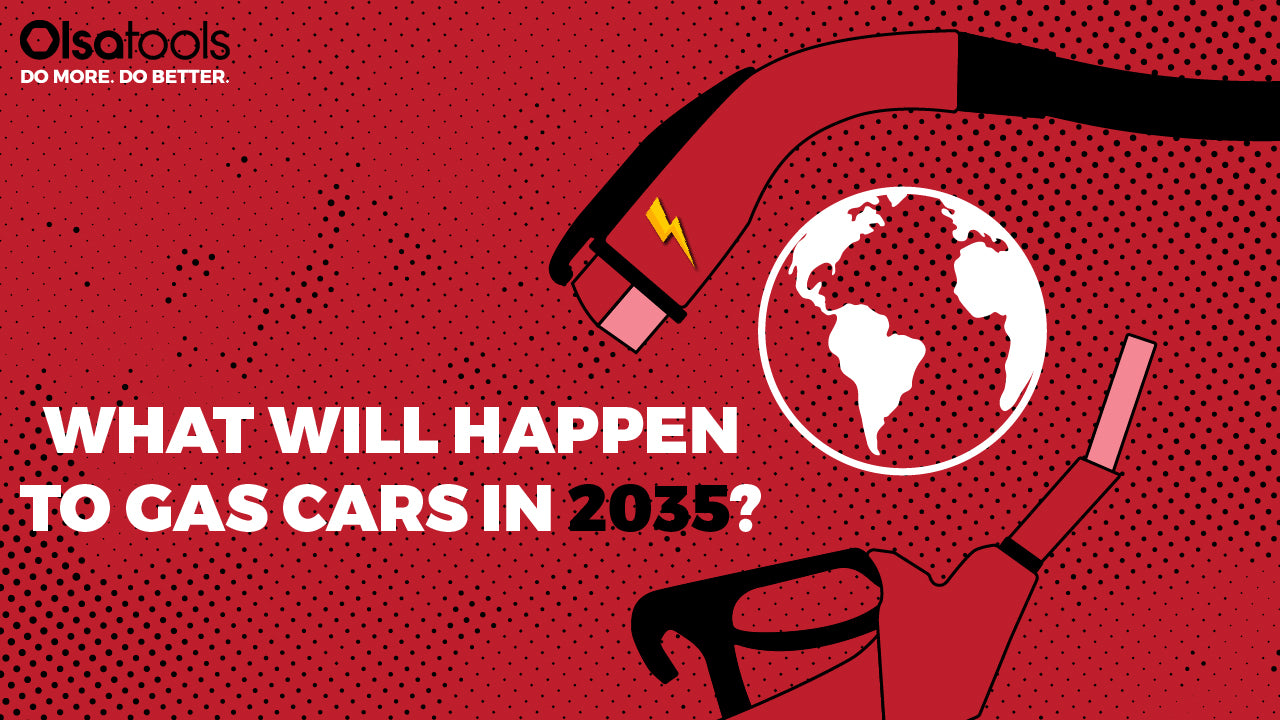 As a response to the devastating impact of the climate emergency, world-leading announcements expect to cut 78% of CO2 emissions by 2035. Governments in developed regions such as the EU and North America build on this goal to create policies and regulations to help reach carbon neutrality. These regulations boosted the electric car market in such regions, so a good deal of auto manufacturers aspire to go fully carbon-neutral by shifting from combustion technology to zero-emission vehicles.
It is now clear that the switch towards electric cars is going to be the future, but is this early pledge truly realistic? How does this affect gas cars mechanics and technicians? We are going to dive into this talk.

Are Automakers On Track To Meet Their Target? 
This and the next few years will be packed with light, medium, and heavy-duty EVs. Automakers plan to launch first-ever models and electric versions of their customers' favorite cars like the 2022 GMC Hummer EV, 2022 Rivian R1T, 2023 F-150 EV, and 2024 Chevrolet Silverado EV.

Contrary to what people assume when reading most news out there, the aspiration to go fully carbon-neutral is not a fact. This has to be interpreted as a guide towards their future. There are yet too many things to be developed, and multiple challenges would have to be overcome. 
In an article published by NPR, Bill Visnic, the director at the Society of Automotive Engineers (SAE), quoted "Combustion engines really aren't going anywhere for quite some time". Producing EVs in volume requires investing in new sustainable transportation technologies and developing inexpensive green hydrogen cells or other synthetic fuels. These models have to be appealing, aligned with what most buyers want, and most importantly, cost-effective. 
Governments also play an essential role here. They have to work on infrastructure improvements to create powerful electrical grids capable of supporting massive fleets of EVs. Besides, there could be several challenges in the supply chain, since creating a mass market of EVs could increase the demand for essential fabrication materials, which translates to a boost in production and selling costs. An analyst at IHS Markit predicts that only 13% of vehicles would be all-electric by 2035, considering that older cars remain on the roads for a decade or two.
Yes, it is true that the general path ahead for auto manufacturers is going fully towards an electrified industry. But considering the speed of the change and the key part that gas cars will play during the transition period, this deadline is far from realistic.

Should Mechanics Be Worried?
The switch to electric cars doesn't mean auto mechanics and technicians are doomed to be eliminated. This measure doesn't suggest banning combustion automobiles, but working towards selling zero-emission vehicles from that date. 
We could agree that the most convenient situation for the people working in the gas car maintenance and repair industry is to continue in business alongside creating new strategies and ways to adapt to the electrified era of cars. 
Shop Our Professional-Grade Mechanic Tools