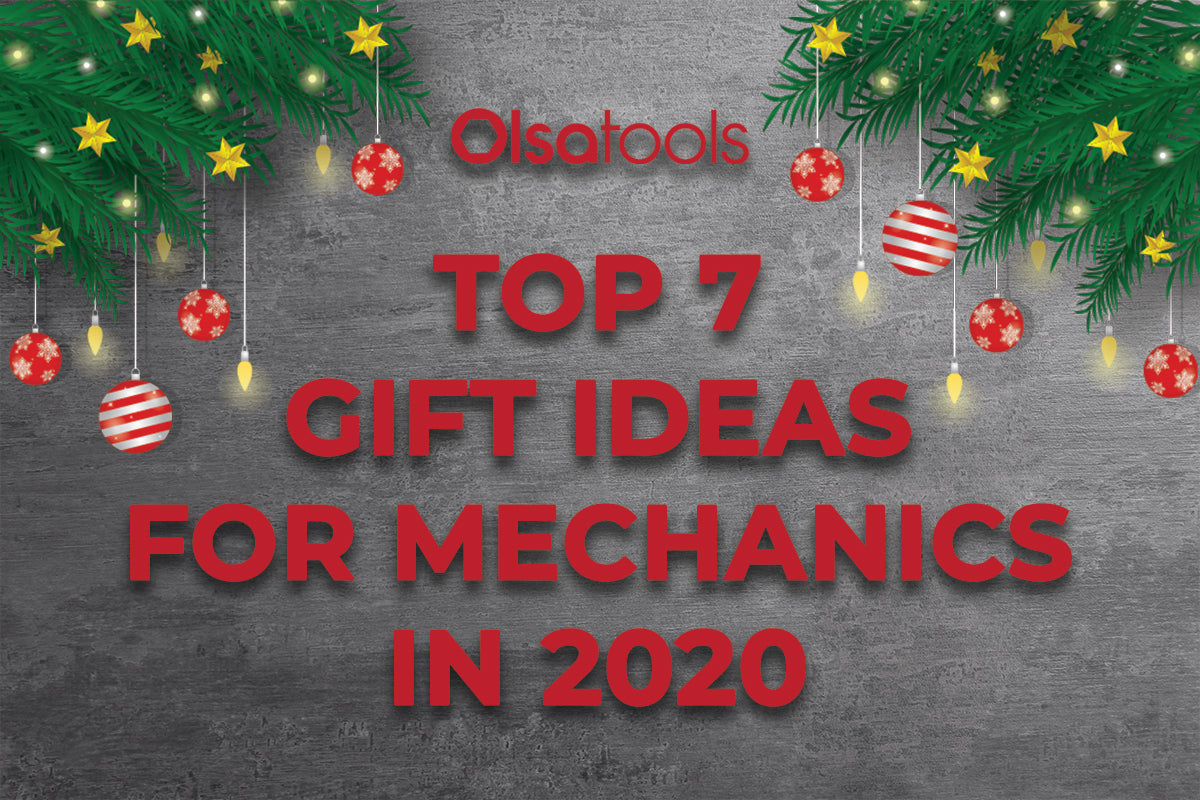 How is it already that time of year? It doesn't always have to only be ties, socks and gloves. Browse our picks and gather some great Christmas gift ideas for all the great mechanics in your life, we are sure we've got something for them. The products in this list will make your mechanic friends' job easier, so they are sure to get great use out of them! Plus, you can split your order into 4 easy interest-free payments with Sezzle!
Our magnetic socket holder is the perfect addition to any mechanics toolbox! It allows them to stay better organized by keeping all of their sockets in one spot; This saves them time from looking for the right socket, and they save a tremendous amount of space inside of their toolbox. Our magnetic socket holders are our best selling-product and currently come in 4 colours (purple & orange are coming in the next few weeks.) They come in both metric & SAE, so make sure that you get the right size system based on what sockets your gift receiver uses.
Our socket rails kits are a cost-effective way to help get your friend's toolbox in order. These rails allow for the best in customization as they can be cut, have the clips placed on both sides and fit all types of sockets (shallow, deep, impact and chrome.) They will also enjoy that the rails come in 7 different anodized colours to match all work stations! The three piece kit is the most bang for your buck and can store up to 75 sockets with the included clips. You can purchase empty rails and extra clip sizes as well. Get your socket rails kit here.
These magnetic screwdriver holders are a great multi-use organizer that utilizes unused space outside of a toolbox. The organizers strong magnetized back allows you to place it on almost any steel surface and the thin foam backing protecting the surface from being damaged. We have seen some customers use this as a wrench organizer and the clips are incredibly durable and even fit wrenches. If your friend is looking to make space in their toolbox or get easier access to frequently used tools, they will enjoy this organizer! 
The wall mount wrench organizer with rotating clips is another great option for helping your friend maximize their space. With this organizer you are taking occupied space from inside of their toolbox and moving it to the outside by mounting it to a wall. This organizer is perfect for organizing up to 14 wrenches with ease. The strong rotating clips lets you position the wrenches perfectly. The included mounting hardware makes it easy for your friend to get right to work on setting up their new organizer!
More compact, this version of our wrench holder makes it possible to condense your wrenches into a smaller space. The TPR material holds SAE 3/8" thru 15/16" sizes and Metric 10mm thru 19mm sizes. The strong magnet means that you can take the organizer and your wrenches to your hoist or from your fixed work station to your cart with ease. Work quickly and efficiently with all your wrenches within an arm's reach. Available in red, blue and green.
This socket organizer tray with handle is perfect for those who work on the go and need to bring their sockets with them. The metal tray is exceptionally durable, and the clips hold 80 sockets, 20 x 1/4" drive, 30 x 3/8" drive, 30 x 1/2" drive sockets. Thanks to the slim profile of the tray, it is also great for keeping your sockets stored in your toolbox when you are not on the go. 
The best gift for those who are unsure about what to get someone, a gift card. Our gift cards are great as they offer you the peace of mind of knowing that your friend will be able to gift that will work best for them. With no expiration date and no fee's make the most of your gifting with a gift card in a wide range of values ranging from $10 up to $1000.