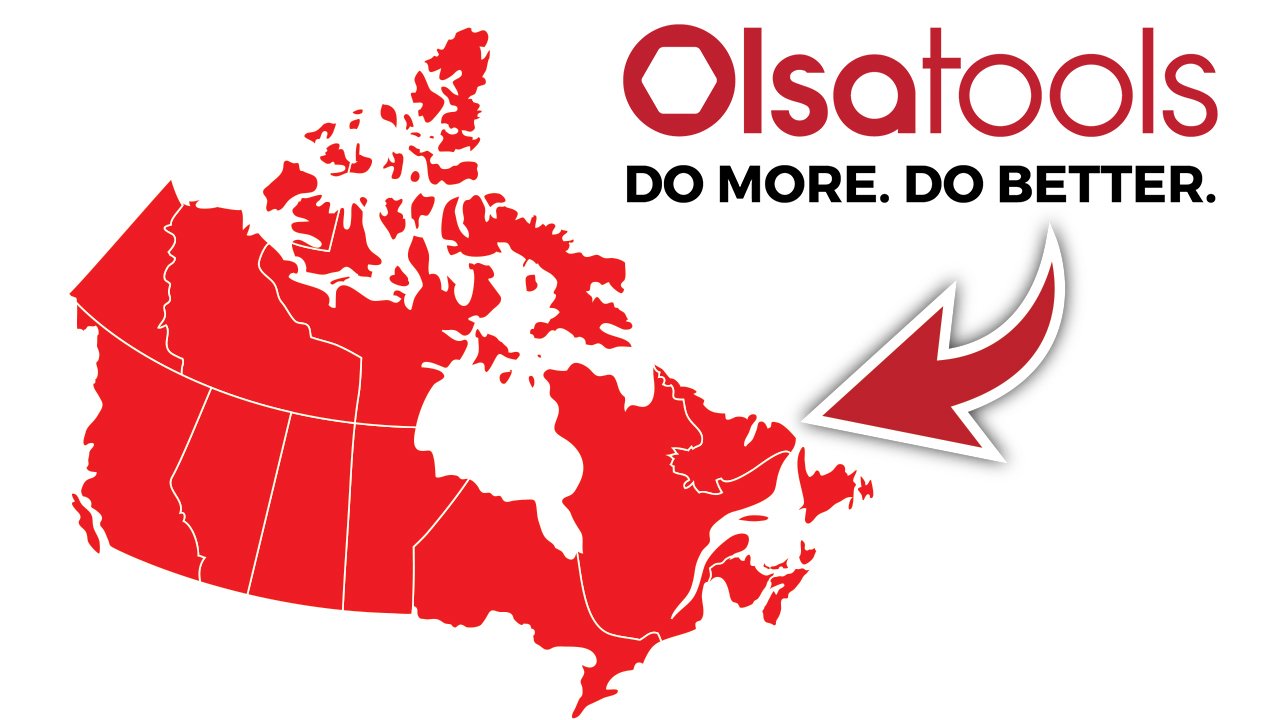 Yes, Canada, you are reading this right! Olsa Tools has just launched olsatools.ca (read: Canadian Dollars + Shipping) 🇨🇦

When Olsa Tools started, we tried to launch both Canada & the United States; logistically, it was near impossible for our size at the time. Now, thanks to 6 years of growth, selling directly to our backyard within Canada through our Canadian website is a reality.
"If it were not for our loyal customers, we would not be here today." - Charles Marois, CEO, Olsa Tools.

Canadians can now buy Olsa Tools products in the Canadian dollar and not have to worry about that annoying US dollar exchange or border delays/surprises. Our entire product lineup is in stock on olsatools.ca: our best selling Magnetic Socket Holder, Aluminum Socket Rails, Magnetic Hex bit organizers & many other tools are all currently available. You will be able to enjoy free standard shipping (on orders over $65 CAD), standard limited lifetime warranty, 30-day risk-free returns and 100% satisfaction guarantee.
We are looking forward to offering our affordable professional-quality-tools to mechanics across Canada. Shop our Canadian website now olsatools.ca
Shop Our Professional Tools