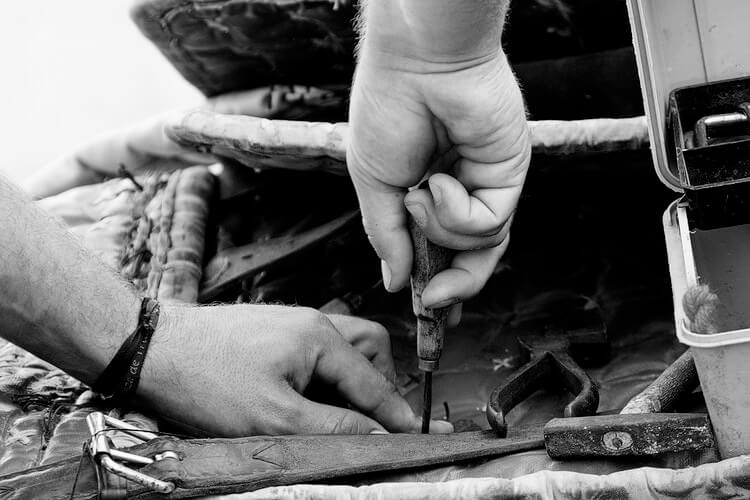 Garage Storage Solution Tool Organizers
What are the best organizers to keep your garage tidy?
To keep your garage organized and to enjoy your work in the garage each minute as much as possible, which by all means is easy workflow. There are some "must haves" storage items that must be in your garage for all your working tools. Briefly, in this article are discussed some of the "must have" storage tools for an organized garage.
Socket Organizer
The socket organizer, is the perfect tool you need in your garage for organizing your sockets, fits most modern socket designs and can be used to hold both deep wall sockets and regular sockets and can also be mounted on the wall. With the socket organizer in your garage, you will always know where your sockets are for quick and easy identification and accessibility.
Hex-Bit organizer
Both professional and DIY mechanics uses hex bits in their garage for either installation or for removal of hex head flush mounted fasteners. With a good storage tool like a hex bit organizer, it becomes very easy to keep all our bits organized. Also, it is a very handy storage tool.
Magnetic screwdriver holder
This is another premium "must have" storage tool for professionals and any serious DIY mechanic in any garage. As the name suggests, the magnetic screwdriver holder is used in organizing screwdrivers. Store all your screwdrivers at a go. The magnetic screwdriver offers great space for all sizes of a screwdriver. From long, short, stubby and off-set screwdriver or even spanners and extension.
Magnetic wrench holder
If you use the wrench in your garage always to either fasten or loosen nuts, bolts, screws, and then maybe pipes, then you would understand the importance of a magnetic wrench holder. Because most times, when we are working and need the services of the wrench, if they are not well stored we spend quality time in searching for them. But with the magnetic wrench holder, storing and organizing of wrench will be a lot easier and better for easy accessibility of wrenches.
Pliers Organizer
A must-have in your garage is a pliers organizers, which will help you find them when you actually need them! It can be placed in the drawer for easy access.  
It's definitely a good idea to have these kinds of tool organizers, instead of pacing round and round the garage with unorganized drill bits, nails, wrenches, and screws. With all or some of these storage tools right in your garage, there will be no room for clustering of tools. Making it easier for you to pick out any of the tools you would want to use at any time.