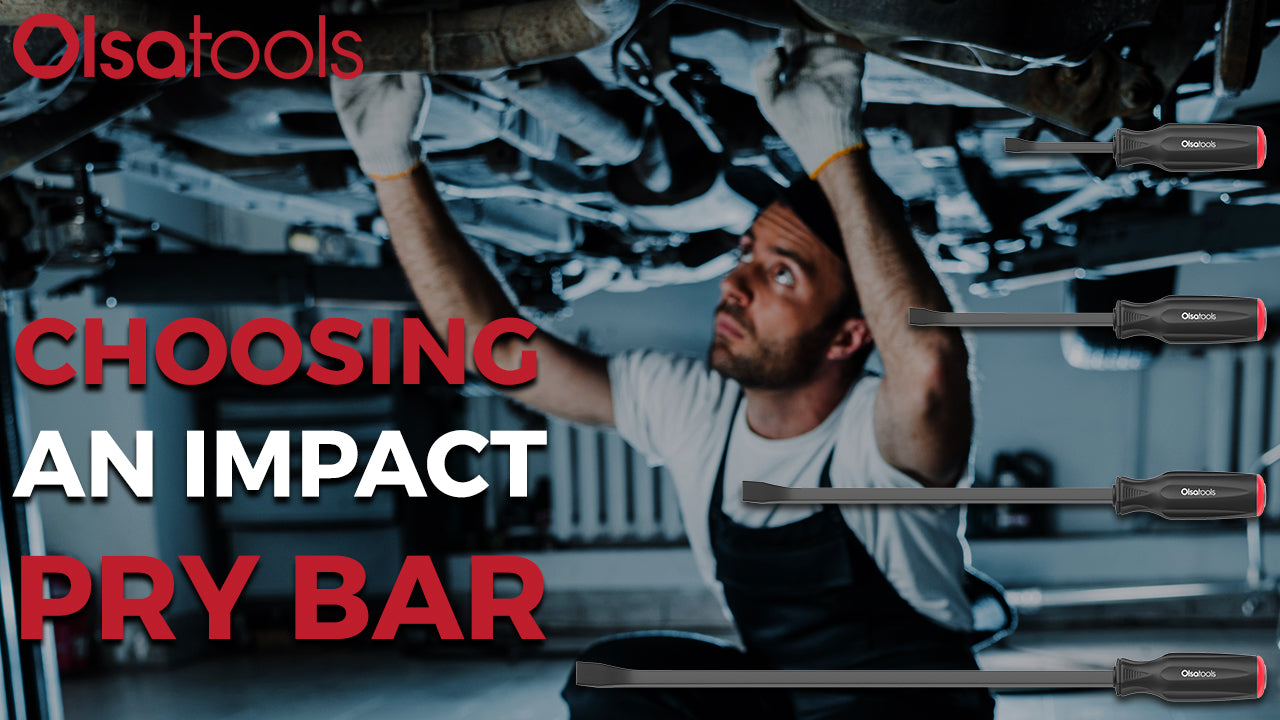 You know it is crucial to have the right tools on hand for any job. Whether you need to break apart large objects, lift and pull nails from wood or metal surfaces, a pry bar is a go-to tool for this. In this post, we will go over selecting a heavy-duty pry bar (also known as impact pry bar), to show you how to choose one that will last through all your projects while giving you the peace of mind that comes from doing your job efficiently. 
What Is A Pry Bar Used For?
Most types of pry bars have one common feature; the pointed end that is angled and allows it to be used as a lever. But, what if you need to deliver more force to the tip of the pry bar to get the job done? This is what a heavy-duty pry bar is perfect for; the tool is engineered to be wedged into tight spaces, and thanks to the sturdy pass-through handle you can strike the base of the handle delivering direct impact to the tip. 
Features To Look For In An Impact Pry Bar 
Material
You know that every heavy-duty activity requires the best material to successfully complete any job. This is why when looking for a reliable and durable bar make sure to choose one that is built to withstand years of professional use. Our pry bars are made from shock-resistant SVCM steel that exceeds ASME B107.60-2004 requirements, which means that they are built seriously tough for strong uses and applications. The bar also is coated with a phosphate finish that is corrosion resistant and improves the friction properties of the sliding components of the metal.
Handle
Leverage is your friend when you have this versatile impact pry bar set! With its moulded ergonomic handles, it helps you have a secure and stable grip while giving you the leverage you need when doing a variety of tasks. With this Olsa Tools bar, your hands are less likely to slip off the tool.
Size
Do you find yourself needing different pry bar sizes for different tasks? If so, you need a bar set with multiple sizes so you can choose the right tool to effortlessly complete almost any job. With 8, 12, 18 and 24-inch lengths, the Olsa Tools impact pry bar set is a great addition to your toolbox anytime you need to work on any heavy-duty automotive or construction jobs.
Summary
A set of professional-grade impact pry bars will make your job easier! Remember, all Olsa Tools hand tools come with a standard limited lifetime warranty with a 100% satisfaction guarantee and a 30-day risk-free return period. Buy with peace of mind from Olsa Tools and join the hundred of thousands of mechanics across North America that trust us! See our impact pry bars and selection of pry bars below.
Shop Our Pry Bars